How to Use Humidifiers for Plants?
Growing plants at home could be a real challenge, even though it may seem as an easy task to the outsiders.
Growing healthy and happy plants is not only a matter of watering them.
You need to know how to choose the right pot, soil, and how to keep the pests away. Lastly, you shouldn't underestimate the impact of incorrect humidity levels on your plants, especially in winter months with heating on or summer with AC units running all day.
Here are some great tips on how to use humidifiers for plants, so your home jungle is healthy.
Mist or use a humidifier?
If you think misting around your plants is something that will increase the humidity for long enough to make a difference, you're wrong.
Misting the leaves and the upper layer of the soil of your plants is good to keep them clean, and hydrated. But you should know that won't increase the humidity around them for long enough.
The effect is minimal and temporary, and after a few minutes the humidity levels will return to the old range.
Misting plants should also be done with care, as it may result in built up of bacteria on the leaves, burnt leaves (in case sun hits the misted leaves) and other issues.
Humidifier is a more convenient and safer way to raise humidity levels around your plants to healthy levels, and to keep them there for hours.
How To Use Humidifiers For Plants?
One of the easiest and most appropriate ways to increase the humidity for your plants is to use humidifiers.
Especially if you live in areas with colder and longer winters and you are forced to use air conditioners and heaters which dry the air and make your plants foliage suffer.
Here is the essential guide on how to use a humidifier for your plants:
Location:
Before you place your humidifier, group your plants. Do not expect that succulents, and cactus need the same humidity as orchids, snake plants, and calathea plants.
Group them according to their needs of humidity. Grouping plants also helps to increase their humidity levels naturally, so you won't need to use the humidifier all day long.
Plants absorb moisture from each other's leaves. Of course you shouldn't crowd them. They need space as much as water, and moisture.
Distance:
The best distance from your plants and the humidifier is between 4 to 6 ft. This is approximately the distance that the mist covers from its source and it's not too close so that the mist blows directly on the foliage.
This distance gives the plants enough space to breathe comfortably while still absorbing water vapors without becoming weak or soggy.
Humidifier Size:
Humidifiers size is best measured by the mist output and the size of the water tank. The ones with large water tanks tend to have larger mist output and last longer without the need to refill every day.
Check the size and number of your plant groupings to see how many humidifiers you will need. Even a small humidifier will make a massive difference when placed correctly.
Water Usage:
Most plants humidifiers are fine to use with tap water, but check the instructions for the specific model you have as it may require distilled water.
How Long to Run Plant Humidifier:
Ideally, you would use a humidity meter to measure the humidity levels around your plants prior to using humidifier, to establish a baseline. After that run the humidifier for a few hours to see how long it will take to increase the humidity to desired levels.
As a rule of thumb, you can run the humidifier for a few hours every day, ideally on a timer so you don't have to remember to switch it off.
When to Run Humidifier:
For best results, early in the morning for a few hours.
Plant Humidifier - Shopping Guide
Best small plant humidifiers to use for plant groupings of 5 - 10 with good size tank capacity.
Suitable for homes with limited space, these are in compact size.
Large capacity plant humidifiers for larger plant groupings, convenient to use with a remote or wireless and no need to refill often thanks to a large water tank.
Models available as filter-free or with a cotton filter stick (free extra filters supplied with each order)
Why Should I Use a Humidifier for My Plants?
Many of the indoor plants are coming from the tropical or subtropical regions where the humidity is over 80%.
Here is why the average 20%-30% of humidity of your home is not enough for them. If you wish to grow your plants in an environment closer to their natural one you will need a humidifier. Knowing the origin of your plants will help you to understand their needs better.
If your plants do not get the right humidity, they will start wilting. On other hand, if they get too much humidity, they can start rotting. Therefore, the most important thing is to find the right humidity levels for your plant collection.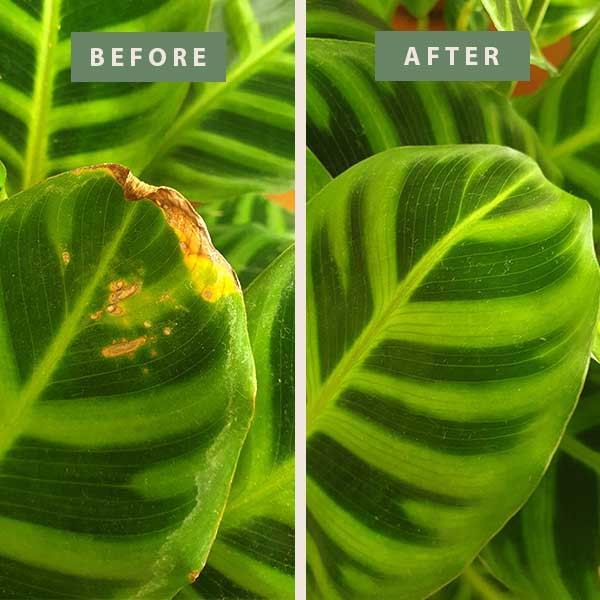 most popular humidifiers for plants